To break out from any and all limits is to truly unlock and unveil the hidden potential of your iPhone. In a word, "Jailbreak" is the more appropriate term. And if your main interest was to change the outlook of your iOS, then its highly possible to get lost in the cosmic numbers of several Cydia tweaks that are available.

Tweaks: Tweaks in this article, mean functional adjustments, editions, additions and customization to iPhone features that are built-in, and apps that have been pre-installed. Tweaks constitute the most popular and most sought after content on the Cydia store.
Cydia is a highly specialized platform that has been built for distribution of software where any user can get or download 'tweaks'. These tweaks then upgrade the general functioning of your iOS powered device, taking its capabilities to a whole new level in several ways. Themes of all sorts for instance, as well as sounds and ringtones, wallpapers, and smart Cydia apps can be downloaded on your iPhone, iPad or iPod device; making it a lot like the iTunes App Store. And in this article, we've researched and brought to you, the hottest Cydia tweaks available and compatible on these devices highlighted above. They include:
Best Cydia Tweaks For all the IOS 12 Platform - Cydia Tweak Link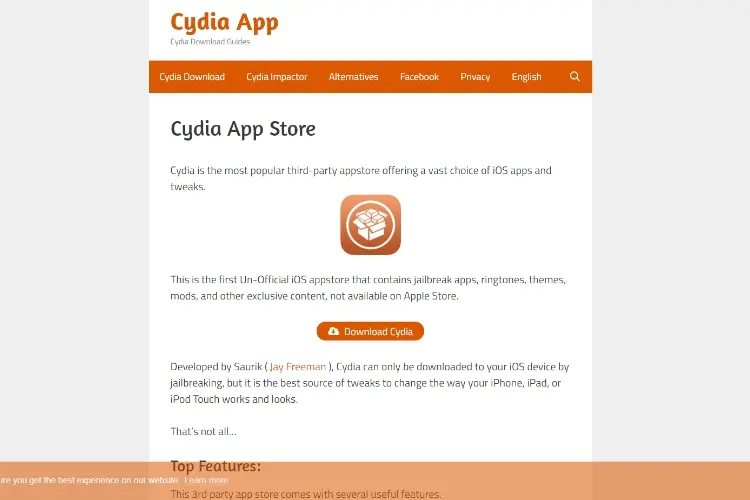 The most important and useful set of tweaks for you are listed here, and they include:
1. FlipControlCenter
The FlipcontrolCenter is a highly useful tweak that works frictionlessly on on an iOS jailbreak of 10.2. The normal control center on the iOS platform is to some extent limited, and it kind of comes as a surprise that Apple doesn't allow you to customize your own toggles according to your preferences. This is a functionality with a high demand, and FlipControl makes it available on iOS devices that have been jailbroken. Other functions come alive too, such as rearranging, adding, and removing custom switches or toggles like Low Power, Cellular data and Personal Wi-Fi Hotspot. Addition of apps, removal, or personalizing is possible, and it can be done via the control centre. Number of switches available on the screen can be configured neatly, too.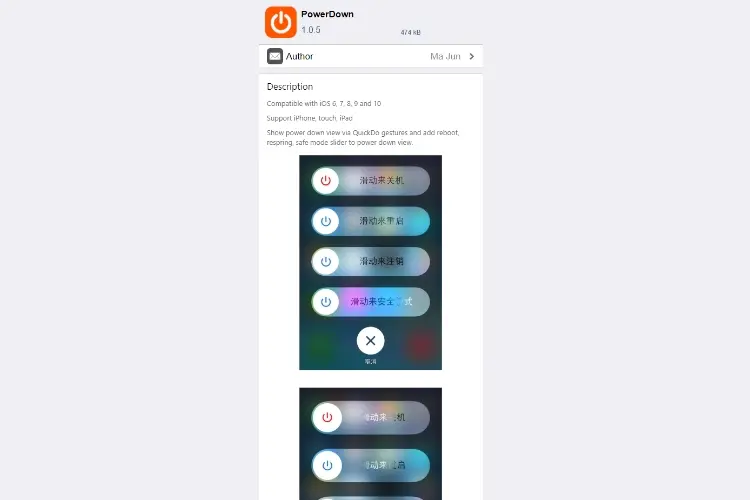 The Powerdown tweak is yet another useful functionality that is available on the iOS Jailbreak of 10.2. It adds three sliders - Safe Mode, Reboot, and Respring, which are not present by default. On an unrooted iPhone device, the Slide to Power off button is displayed on the shut down menu, and restarting your device requires that you press and hold the power button and Home button simultaneously. This method may be tiresome, but the Powerdown tweak takes it all away.
If you wish to remove or reset the Cydia tweaks currently in use, then the Respring option is there for you. Safe mode, on the other hand, helps you troubleshoot any problems when running or making use of a Jailbreak tweak.
3. AUXO 3
A Cydia Jailbreak tweak available on iOS 12, Auxo 3 is used for performing multiple tasks simultaneously, and its sub functions it brings with it include Quick Switcher, Multi-Center, and Hot corners. The Multi-center feature makes the control center, for instance, look like a regular card just like the apps on the Multitasking screen. Efficient, quicker navigation are provided between Home and lock screens, and app switcher by Hot Corners. Lastly, quick switcher makes it easy to minimize and open recent apps much faster by an action as simple as pulling the finger.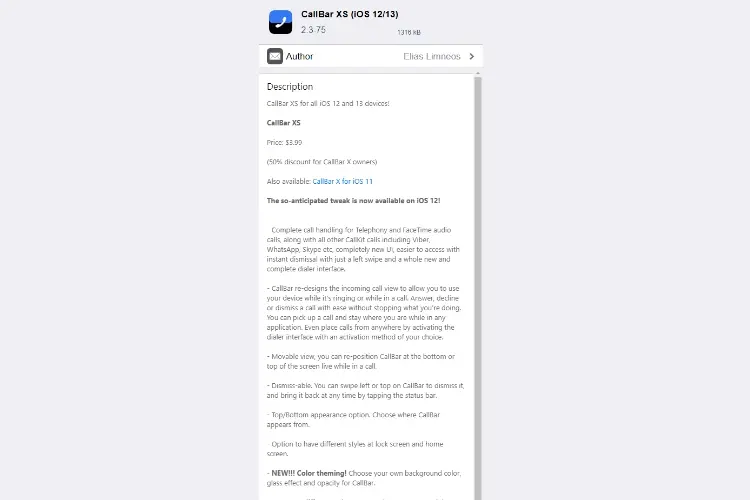 Another tweak compatible and available only on iOS 12 version Jailbreak. It provides a handy call interface, which easily replaces the incoming call screen display that usually interrupts your previous activity. A great tweak if you ask me, as the call interface it provides doesn't get to disrupt what you're doing, as it is displayed on a much smaller part of the screen.
5. Home Gestures
Now this is renowned as one of the best Jailbreak tweaks available on the iOS 12, and it makes things more sleek and cool by throwing in gestures. Multitasking, for instance, can be kick started by a simple swipe up, and the control center displays when you swipe down from the top right corner. This jailbreak tweak makes the traditional gestures of the iPhone X into the earlier devices. Also, swiping up while on lock screen gives you a display where the passcode can be typed in.
6. Color Badges
Let's face it- there are no ways to personalize the look of notification badges, especially on a stock device, but the jailbreak feature makes this readily available to you. Badgecolors is the name of this tweak, and what it basically does is match the color of your badge notifications to the app icons supporting them.
7. AVLOCK
Another Cydia tweak which is supported on iOS 11.3.1 jailbreak version. The rotation lock feature comes with it, and can be toggled via a button on the video player. The iOS 11 interface makes it even more convenient, and enhances the video playing and watching experience.
8. APPDRAWER
Compatible on the iOS 10, Appdrawer is a special Android characteristic, now made available on iOS devices that have been jailbroken. The Appdrawer displays all apps installed on the device, when you tap its button. That way, all your apps don't have to be displayed on your home screen, cluttering it up. Thanks to Cydia, you can enjoy this functionality on iOS.
9. DELETEFOREVER
Cydia makes the Delete for ever feature available on the iOS 10 jailbreak. You can wipe pictures out of your phone completely in just one swoop. Much better and easier than deleting one picture when and then having to delete that same photo again from a 'Recently Deleted' folder.
10. Clean Home Screen
It is available for, and compatible on the iOS 12 jailbreak. Easily clear the muzzled up list from your home screen (and lock screen too) which goes a long way in simplifying your iOS device. If CHS disables any function on your device, it's easy to reenact it, as all that is required is to go to the Settings app, choose the CHS panel, and tap on the switch for that particular function. Some elements may end up getting hidden by other tweaks, but the CHS can easily handle but only dome of them.
Arguably the best tweak of them all, iWidgets is an excellent tweak that enhances your experience on you iPhone that has been jailbroken. In the past, the iOS producers (Apple Inc.) where not too keen on using widgets, but several updates have been released with time to boost widget quality and support on the iOS. Even on the iOS 10, widgets are displayed on the lock screen, and you can not paste your preferred widgets on the home screen, too. But the Iwidgets tweak comes to improve on this functionality.
How You Can Download and Install A Cydia Tweak - Cydia Tweak Link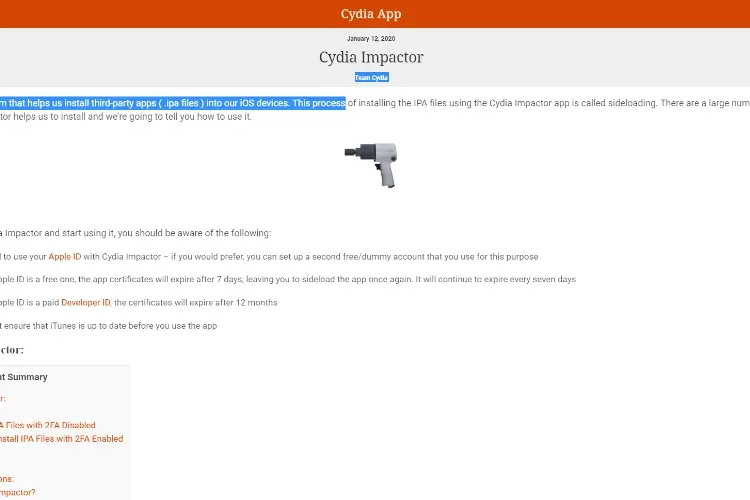 Ready to install a tweak? Worry not, for that is easy; as all you need to do is head over to the Cydia app. When you do that, you'll find four sections, namely: Changes, Sources, Search, and Cydia. Click/select the Search button and type in any tweak you've seen in this article, and the package comes up. When it does, touch the 'Install' button to begin. You can also select 'Modify' in order to see the installations options available too.
You can also search for any apps of your choice for download at the Search option.
If you want to make an update, Go to the tab 'Changes' and hold for a short while as Cydia gets you the latest updates (the time taken is usually dependent on the speed of your connection, on Wi-Fi, it would take primarily less than a minute). Next, choose the 'Upgrade' button and confirm. Also if you want to download another at the same time, it would add to your current install queue, as you'd have to tap the 'Continue Queuing' option.
For every successful installation and uninstall process, and also removal of tweaks or packages, an output consisting of white or black text pops up to inform you if your operation was successful or not. It is usually successful, if there are no outstanding problems.
So there you have it - the top Cydia tweaks that are available, compatible and supported on the iOS Jailbreak. We trust that this list will help you to make great choices on the ones that you need, and also the best tweaks to boost your experience on the iOS. The most preferred Cydia tweaks, are therefore listed below.
FlipControlCenter
Callbar
Home Gesture
AV Lock
Auxo 3
Color Badges
iWidgets
App drawer
Clean Home Screen
Peek-a-boo
iCleaner
Delete Forever
Activator
Noctis
Universal Mute
Touchr
Detailed Battery Usage
Gorgone
iCleaner
Anemone
And that's an extended list (20, to be precise) of the best tweaks powered by Cydia, and supported on the iOS jailbreak. Tweaks are updated with time, as the developers continue to come up with new and awesome stuff. However, this list doesn't contain all of the Cydia tweaks that there is(on iOS), and you can always search for others that are more appropriate for you.