It is never too late or too early to begin planning for the future, whether you are a senior in high school counting down the days until graduation or you are an adult who wants to get an education. Now is the time to delve deeper into the factors influencing whether a college is a good fit for you.
We understand that choosing a college to attend can be one of the most difficult decisions you will ever face. Prospective students should carefully consider all of their options, keeping in mind the importance of this decision. Some students may struggle to make an informed decision, especially if they were not accepted into their first-choice school or feel pressure from their family to attend a specific institution. Thankfully, we have put together a list of seven steps to help you choose a college.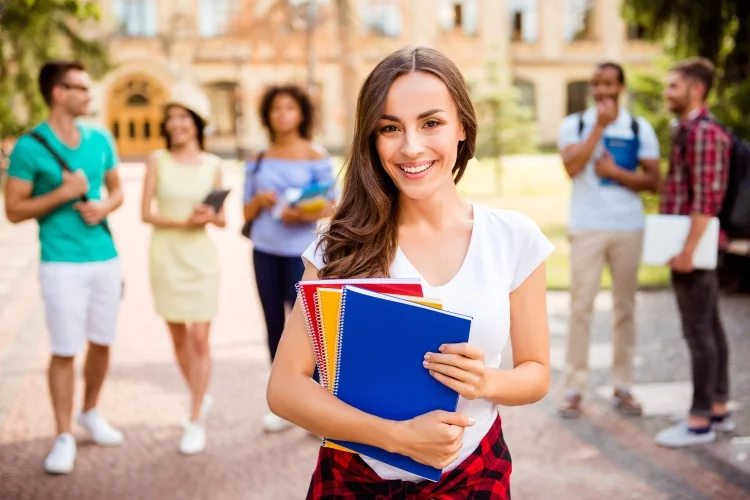 Steps For Choosing The Right College
It is natural to feel anxious when considering the next stage of life; however, numerous resources are available to help make selecting and applying to colleges much easier. The following steps will undoubtedly help you choose the right college for you.
1. Create A College List
As soon as possible in the application process, make a list of colleges that interest you with the help of your parents, guardians, or other people you can trust, such as your school's guidance counselor. This list may include public and private schools, both within and outside the state in which they are located.
Before making a final decision, it is critical to consider various scenarios, experiences, and outcomes. This list should ideally include between 10 and 15 schools, all of which should offer academic programs aligned with your professional goals and interests.
2. Establish Your Budget
Because of the rapid accumulation of costs associated with higher education, it is important to carefully consider your financial situation before applying to a school. Students in need of financial assistance can select from several different options. If your high school offers workshops or presentations on how to pay for college, you should take advantage of them. Discuss with your parents or guardians the type of job you want after high school and the salary you expect to earn.
3. Conduct Some Research
If you have a clear idea of what you want and need from your college experience, it can be helpful to narrow down your initial list of schools. It is important to remember that, in addition to using college rankings as one tool in the decision-making process, academic prestige can also be evaluated on a more localized scale. Conduct some research on the academic departments that pique your interest. Is there a university that is better known for your major? Are faculty members involved in both the classroom and the larger community? Examine the websites of the colleges you want to attend and communicate with faculty members.
4. Visit The Schools That Are At The Top Of Your List
The next item on the agenda will be to plan a college visit and tour schools. And this part has the potential to be a lot of fun! You can search and find the profile of the school staff, who is solely responsible for answering phone calls from prospective students and organizing campus tours and ask them when open days are held.
You can also plan your visit to the college by visiting the institution's website. However, keep in mind that if you set it up online, you may not be able to fulfill very specific requests. Assume you want to make an appointment with a dietitian on campus. This may not be a selectable option on the online visit form. During your campus visit, you will have the opportunity to ask any questions that arise. Do not be afraid to ask them. Remember that students, admission counselors, financial aid officers, professors, and other academic community members want you to ask questions to avoid any unpleasant situations.
5. Compare Financial Aid Offers
It is very important to compare the various financial aid packages. Examining expenses other than tuition, such as housing and meal plans, is a wise move. Learn the distinctions between free money (such as grants and scholarships) and borrowed money (which must be repaid). If a student's school provides enough financial aid to cover their expenses, they do not need to take out loans. You can better picture your total out-of-pocket expenses by comparing annual costs to financial aid award letters.
6. Examine The Advantages And Disadvantages Of Attending Each College
Following the preceding steps, it is time to discuss the benefits and drawbacks of each institution of higher learning with a trustworthy guide to determine which of the options best meets your needs. For example, the most expensive school may have the lowest student loan debt, but what if it lacks a campus culture that caters to your specific needs and preferences? Gather a significant amount of information about the schools you are considering attending and do not forget to take into account safety measures. This way, you can better prepare yourself to choose your college and find the one that is the best fit for you.
7. Begin The Application Submission Process
Things are about to get serious from here. You have made your list, researched extensively, and walked around campus. Congratulations, you have reached the point where you can start applying to the schools you have chosen. Use this opportunity to consider whether completing separate applications for each school would be more beneficial. Completing the personal application provided by each school may be the more convenient option for students who are only interested in applying to one or two schools.
You can now kick back while you wait for those acceptance letters to arrive; all of your hard work is now done.
Conclusion
Do not hurry; determining how to choose the best college is difficult. Take as much time as you need to consider this decision carefully because it will affect the rest of your life. You should seek advice from your parents, friends, relatives, and even network acquaintances.
Do not be afraid to revisit the school if you need more time before deciding. You will not be sorry that you gave yourself some breathing room to make this important decision.